Wak Doyok menjadi meme di dalam group Facebook upbadge slutshaming kerana gayanya yang seakan-akan Tony Stark daripada Avengers.
Posting tersebut merangkul lebih 1.7k perkongsian.
Wak Doyok berkongsi meme tersebut di posting Instagram beliau dengan kapsyen;
"Bila anda order 'Tony Stark' dari Wish.com,"
Wish.com adalah aplikasi antarabangsa terkenal dengan barangan yang "indah khabar dari rupa". Ramai pembeli mendedahkan mereka seringkali ditipu apabila barangan yang dibeli tidak sama seperti yang diiklankan.
Wak Doyok menjadi topik bahan warganet Amerika kerana penampilan beliau yang dikatakan versi tiruan Tony Stark.
Menurut Wak Doyok, gambar tersebut diambil dari salah satu laman Facebook Amerika yang terkenal dengan 'posting' berbaur kecaman dan membahan individu lain.
Warganet Malaysia pula mengunjungi page Facebook tersebut untuk menokok-tambah pendapat mereka di ruang komen.
Actually come to think of it…
Jangan start please. ???
Walaubagaimanapun, Wak Doyok tetap rileks dengan komen-komen yang berbaur kecaman itu. Malah beliau dilihat berseloroh dengan mengadu kepada Robert Downey Jr. yang memainkan watak Tony Stark.
Luahan Wartawan: Boleh tahan jugak ni warganet US membawang eh.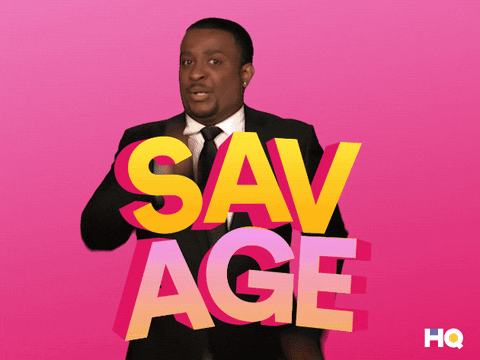 Tapi Wak Doyok memang ikonik daripada misai dia sampailah gayanya. And he has the dgaf attitude down pat.
Mana tau kalau Malaysia nak buat Avengers ke Bad Boys versi Nusantara, boleh consider Wak sebagai salah satu karakter. Confirm boleh laku.
Podcast Plan B minggu ini!
Join Plan B's Community: Facebook | Instagram | Twitter | Telegram | Spotify