Upacara meloceng Livanesh Ramu, seorang lelaki India tempatan beragama Hindu, diganggu oleh jirannya, yang sibuk memalu gong di koridor rumahnya.
Menerusi rakaman 19 saat yang dimuat naik ke Facebook oleh Livanesh malam semalam (9 Jun), video tersebut memaparkan jirannya, seorang wanita Cina, yang mengetuk gong sewaktu Livanesh meloceng.
Sebaik sahaja Livanesh mula membunyikan loceng, jirannya dengan secepat kilat membongkok untuk mencapai gong, yang sudah tersedia di depan pintu rumahnya.
Ibarat ahli pancaragam, wanita ini mula berarak sambil mengetuk gongnya.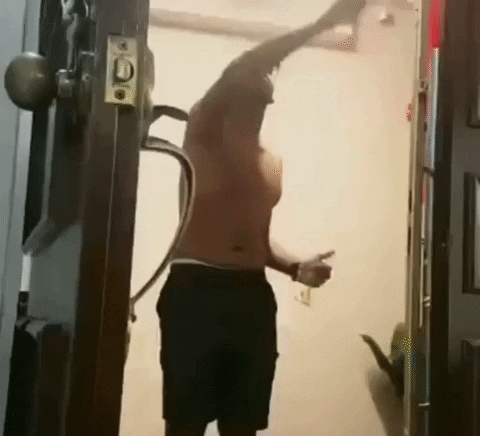 Wanita ini kemudiannya berhenti di pintu rumah Livanesh, yang nampaknya sudah masak dengan karenah jirannya itu.
Begitu bersemangat dengan "persembahannya", wanita ini dilihat mengetap bibirnya sambil memukul gongnya sehendak-hendak hati.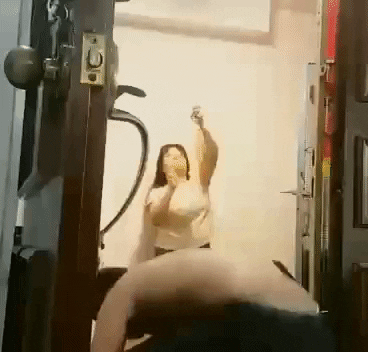 Sebagai penutup tirai pula, wanita ini mengetuk gongnya tujuh kali sebelum kembali masuk ke dalam rumahnya.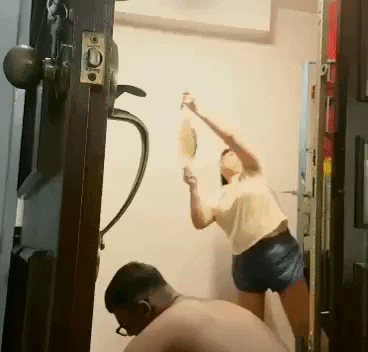 Like many other Hindus this has been a part of our family's 5-minute, twice a week prayer routine. Having lived in this home for more than 20-years we never had any issues. I guess with COVID we have a new norm…
"NORMA BAHARU"
Kata Livanesh dalam posnya, upacara meloceng, yang dipercayai dapat menghalau anasir-anasir negatif dari halaman rumah, merupakan sebahagian daripada ritual sembahyang keluarganya.
Tambahnya, upacara ini, yang hanya dijalankan dua kali seminggu selama lima minit, tidak pernah menjadi masalah di kalangan tetangga sejak keluarganya menetap di blok mereka 20 tahun lalu.
Namun sejak pandemik COVID-19 melanda Singapura, Livanesh berkata dia harus menghadapi "norma baharu" iaitu, karenah jirannya.
REAKSI WARGANET
Dalam kurang lima jam, video tersebut telah menjana lebih 113.2 ribu tontonan, 960 kongsian dan pelbagai jenis komen.
Warganet rata-rata memuji kesabaran Livanesh.
Ada pula yang berjenaka dan mengutuk kemahiran muzik jiran Livanesh.
Namun, ada juga rakyat setempat yang kecewa dengan sikap tidak toleransi wanita terbabit.
Adakah anda rasa sikap toleransi dan bersefahaman semakin pupus di Singapura? Kongsikan pandangan di ruangan komen.
Related News:
Lelaki Cina Rasis Tular, Tohmah Lelaki Kacukan India Filipina Jalin Hubungan Dengan Wanita Cina
Podcast Plan B minggu ini!
Join Plan B's Community: Facebook | Instagram | Twitter | Telegram | Spotify