A French born Tunisian rapper, Brulux, shocks TV presenter with his beautiful Quran recitation when he was put in the spot for being a rapper who raps about "haram" things.
The presenter, Fikret Sami Al Fihri asked Brulux about his connection and attachment to the Quran considering that he is a rapper who is involved in the rap scene.
"They say a lot about you because you are a rapper, you don't know Islam, you are far from Islam, violent, you talk about bad things in society, and you don't know anything about Qur'an, you don't even know how to recite one verse from Qur'an,"  – Al Fihri to Brulux.
Brulux replied that he actually memorized the Quran and was brought up in a strictly Muslim household. Al Fihri then asked him to recite a verse from the Quran and Brulux wowed with his beautiful recitation complete with  tajwid of Surah Al Israa verse 110-111.
Brulux shared that he went to Shaykh Hammami madrasah in Paris from 2001 to 2004 which was when he completed memorizing the Quran. He also quoted the hadith which says, "Whoever does not recite the Qur'an with a melodious voice is not one of us."
Netizens gave their two cents in the comments section.
Never judge a book by its cover. https://t.co/OVZMkYNsPz

— Farah (@farah_v_) July 13, 2021
👏🏽👏🏽👏🏽👏🏽 https://t.co/Kr2YZ7m3pZ

— Kans (@Mhmedkansoh) July 2, 2021
Never judge a book by it's cover.
Brulux ended by saying that his family isn't too keen on his music career and he prays that God will guide him one day.
Reporter's Opinion: MashaAllah, truly never judge a book by it's cover.
I tried listening to some of his music, much like other rappers, he raps about money, shit talking society and just finding his place in this world. I think it is important to remember that being a Muslim is not limited to how you dress and how much you memorized, rather it is the application of what you learned in your everyday lives.
People judge Islam based on how we Muslims present ourselves, we are the walking Quran for the world. So always remember how our beloved Prophet SAW lived his life and try to emulate him today.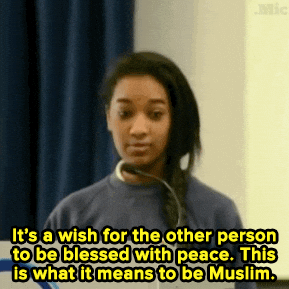 At the end of the day, hidayah milik Allah.
Listen to Plan B's Podcast this week!
Join Plan B's Community: Facebook | Instagram | Twitter | Telegram | Spotify