Kepiluan dan kesedihan yang dialami seorang pemandu bas setelah mendapat berita bahawa suaminya telah meninggal dunia di Malaysia, dapat dirasai oleh netizens setelah video beliau tular di Facebook pada 24 Mei (Ahad).
Is very sad news ? ??

Yesterday happened in Singapore SGBUS driver the lady form Malaysia she husband passway in Malaysia she stop the bas start to cry insaid the SGBUS passengers all helping him …. One more SGBUS Come the man don't to know just go off…. 189 clementi SGBUS
一名在新加坡担任巴士司机的大马妇女,因在工作途中接获丈夫离世的噩耗,而把巴士停在路旁嚎啕大哭.

#Covid19
#SGBUS
#CMCO

Posted by 我们是马来西亚人 We are Malaysians on Sunday, May 24, 2020
Dia tidak dapat meneruskan perjalannnya dan terus menghentikan bas nombor 189 itu di satu perhentian bas di Clementi dan terus menangis kerana dikuasai perasaan sedih.
PEJALAN KAKI HULURKAN BANTUAN
Tiga pejalan kaki yang menyaksikan keperitan wanita berbangsa India itu turut menegur dah memberi bantuan kepadanya.
"Mam, you ok or not? tanya salah seorang daripada mereka.
"My husband…"
"Why?"
Pemandu itu tidak dapat berbual dengan betul akibat perasaannya.
"Huh?"
"What happened?"
"Pass away…"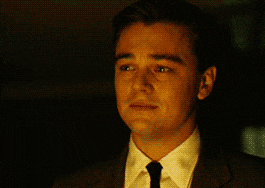 Mereka mahu menghubungi polis untuk membantunya tetapi, pemandu itu mengetepikan pilihan itu kerana dia sedang menunggu arahan daripada supervisornya.
Supervisornya pun meminta mereka bertiga untuk tenangkan pemandu itu sambil menunggu penggantinya.
Mereka juga memberi tisu, sebotol air dan sokongan moral kepadanya sambil dia berbual dengan seorang ahli keluarganya.
LUAHAN NEGATIF TERHADAP TINDAK BALAS TOWER TRANSIT
Lelaki yang merakam itu tidak melepaskan peluang untuk luahkan komen-komen negatif tentang cara Tower Transit menyuruh mereka untuk menaiki bas yang lain walaupun dia sudah menjelaskan niat mereka untuk membantu wanita itu dan bagaimana seorang lagi pemandu bas yang lalu perhentian bas tersebut tidak membantunya.
Tetapi pada 25 Mei (Isnin), seorang jurucakap Tower Transit telah membalas dengan mengatakan bahawa pemandu bas yang lalu itu tidak dapat membantu kerana dia sedang bertugas dan seorang pengganti telah sampai di situ untuk memulangkan bas itu.
Bus Driver Breaks Down After Learning Of Husband's Death, Passersby Bring Her Tissues & Drink
SOKONGAN DARIPADA NETIZENS DAN PIHAK BERKUASA
Video itu mendapat sokongan kuat daripada netizens yang memberikan kata-kata semangat.
Ada yang bagus, ada yang tidak bermanfaat.
Video yang tular itu telah mendapat perhatian pihak berkuasa, The Malaysia High Commission dan mereka bersedia untuk membantu para warga Malaysia jika mereka perlu pulang pada masa pandemic ini di mana peraturan yang tegas telah dikuatkuasakan apabila seseorang ingin masuk dan keluar Malaysia.
"Jika kes itu satu kecemasan, kita akan melakukan yang terbaik untuk memberi tarikh yang ada kepada pemohon tersebut," ujar Timbalan Tinggi Pesuruhjaya, Muhammad Radzi.
"Dia boleh pulang. Mengapa tidak?" kata Ketua Kesihatan dan Persekitaran Jawatankuasa Johor, R. Vidyananthan.
"Dia hanya perlu dikuarantin selepas itu. Setiap hari, kami membantu warga Malaysia untuk pulang ke rumah kerana kematian di dalam keluarga," tambah Vidyananthan.
Salam takziah puan dan terima kasih atas jasa awak sebagai seorang frontliner.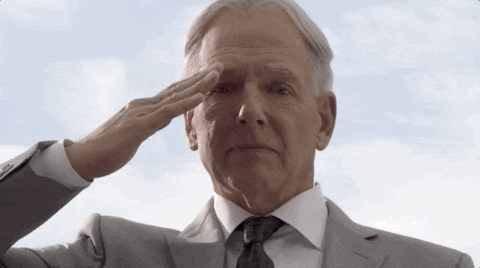 Luahan wartawan: Ok. Real talk eh. If you still tak nak take the CB or social distancing seriously kan, then there is something wrong with you. This heroine broke down while she was working when she found out her husband passed away.
Tapi korang bayangkan eh, perasaan dia, kalau the authorities tak approve dia balik untuk visit suami dia? Hati patah seribu jack… So please, please take this seriously and hopefully they can ease the CB measures slowly and we can proceed through the 3 phases and get to the "new" normal until a vaccine is created. Its already hard enough to work away from loved ones, even more in losing one. I tried to stay objective while writing this but it isn't easy when you hear her cries in that video, legit 🙁
To the abang-abang Melayu, you guys memang power! Tak kisah bangsa atau agama, kita tolong orang bila dia orang tengah susah. And to the keyboard warriors yang berbual banyak pasal their English and all that, diam-diam sudah, shut je. Daripada korang condescend orang, at least these brave gentlemen stepped up and supported someone in need.
Take care and stay safe guys!