Starbucks Singapore released delectable local inspired tea-time treats to go along with their aromatic coffee beverages. The limited edition Shiok Food Menu is in conjunction with the upcoming National Day celebrations.
Impossible Rendang Pie
This pie is a prayer answered for the non-meat eaters who want to savour the taste of a traditional rendang with a modern twist.
Encased in a flaky, buttery shortcrust pastry is slow cooked "rendang beef" made of ground Impossible™ Burger from Impossible Foods with carrots, edamame, and potatoes. It also features a hard-boiled egg in the centre.
Black Pepper Chicken Pie
Black pepper chicken fans are in for a treat.
This hearty pie features delicious chunks of chicken, carrots and bell peppers cooked in a black pepper brown beef gravy.
Curry Chicken Pot Pie
Reminiscent of having a bowl of warm curry chicken with slices of French loaf, this pie brings back memories of weekday after school afternoon snack.
The buttery and flaky pie is stuffed with chunks of chicken cooked in an aromatic curry gravy for that rich tea-time treat.
Ondeh-Ondeh Mousse Cake
The "atas" ondeh-ondeh is a play on the classic kueh of our childhood.
Fluffy pandan mousse cake filled with coconut flakes soaked in rich, brown gula melaka and rolled in generous amount of shaved coconut, this is a delight for all the sweet tooth out there.
Brown Sugar Boba Gem Cake
An interesting take on the childhood favourite gem cookies, this colourful and sweet treat will charm the masses.
Moist brown sugar sponge with bits of boba in it and topped with colourful buttercream, this cake will be like eating brown sugar bubble tea in mouthfuls.
Milo Dinosaur Cake
Local favourite, Milo Dinosaur gets an upgrade in this delectable stack.
Vanilla and chocolate mousse encased in between layers of moist chocolate sponge cake, topped with a generous helping of Milo powder, this decadent dessert is the best way to end or start your day.
These limited-edition items are available from 1 July 2020.
Luahan Wartawan: It is an interesting spin on the classic dishes we all grew up with and in time to remind us of how far we have come as a nation, especially this year.
Food bonds people and the best memories are created around dinner tables.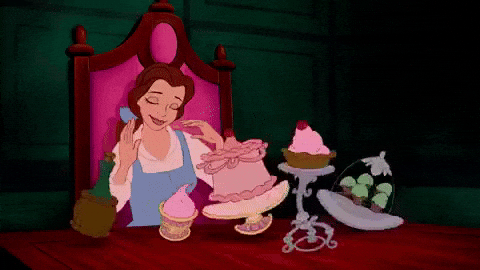 I am definitely tempted to try the impossible rendang pie because it actually tastes like meat. What a better way to end your day after a long hard day of slogging at work than to treat yourself to some delectable decadence.
Okay maybe I am exaggerating a little, but with Starbuck's food, it's either you like it, or you hate it.
Join komuniti Plan B di Instagram | Facebook | Twitter | Telegram