A local Carousell seller was caught in the midst of a shitstorm when allegations of scams surfaced online. Farah Diyanah (Farah) allegedly sold hotel packages at discounted prices to her victims but did not fulfill her end of the bargain. She and her alleged accomplice, Janemakita45 promoted the attractive packages online to attract potential customers. Little did they know it would end up as a nightmare for them.
In an interview with one of her victims, E, our reporter found out more about Farah's  modus operandi.
Farah and Janemakita45 promoted the packages on their IG handle and asked customers to send their details like name, mobile number, date of stay and the number of rooms to secure the promotion.
The rooms were booked by Farah under the customers' names and she asked them to transfer the payment to her mobile number.
However, this is where things became fishy. When the customers arrived to check in at their respective hotels, their credit cards were charged with the room prices that was already paid to Farah in the first place. It is the norm for hotels to charge security deposit upon check in. But they were in for a shock when they were charged in the thousands for a supposedly discounted package.
Another victim, L, reached out, explaining her situation with Farah. L paid $1400 to Farah for a 3D2N stay at Capella hotel.  She sent an email to the hotel for confirmation.
Capella replied with the booking confirmation but the room was priced at $1800 per night instead of the 3D2N package price that L paid for.
When news of alleged scams surfaced online, customers who pre-booked their hotel stays with Farah started to Whats-App her for refunds. Farah released a statement online saying that she's working on refunding them.
At the time of writing, the amount owed to affected victims is an estimated $500k and it seems that less than 10% of the owed amount has been refunded.
HOW DID FARAH BUILD A CUSTOMER BASE?
With raving reviews from those who had a good experience dealing with her, FD inflated her reputation as an honest dealer to show that her packages are legit.
Even when there were issues during those transactions, her service recovery was smooth to ensure that she gained the trust of the customers.
When hiccups did happen, Farah allegedly paid for the difference to ensure that her customers enjoyed their stay at the package pricing.
However, more recent customers including celebrity influencers like Nurul Aini, Malaque and Lydia Izzati were not so lucky.
A listener of Plan B sg reached out to share his experience dealing with Farah.
He was savvy enough to realize that Farah was being suspicious for asking him not to contact the hotel, claiming that he was only a 3rd party. Therefore he asked for a refund. However, he wasn't given a reply nor a refund from Farah. His mother was also scammed out of $5oo.
Farah released an IG story saying that it is now a police case and she is working to pay back those affected.
Victims have made police reports against Farah. The saga is currently ongoing.
Reporter's Opinions: When something sounds too good to be true, it probably is.
A quick search online will show her Linkedin profile. She's well educated and apparently worked in banks before. 
What sort of a pyramid scheme is this woman running? As per some reports from those who weren't scammed by her, she would actually top up the difference when they are billed for it upon check-in. Question is, whose money did she use to pay the difference and how is she making money out of this scheme?
Is she downing the money in some pump and dump scheme to roll the cash? Rumour has it, this is not the first scam she's run and her parents were the ones who had to pay the affected parties. 
The audacity is what got me. You can go on a vacation to South Korea but cannot refund people?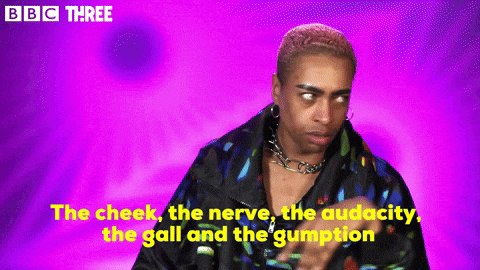 This is the glorious age of social media. It can either help you or fuck you up if you choose to do bad. Choose wisely.
Listen to Plan B's Podcast this week! 
Follow Plan B's Social Media: Facebook | Instagram | Twitter | Telegram | Spotify | Youtube