The haunting cries of a single mother of 9 after being handed the death sentence for illegal possession and distribution of drugs went viral on TikTok.
59 year old Hairun Jalmani who is also a fisherwoman was handed the mandatory death sentence for possession of 118.3 grams methamphetamine last Friday in Tawau. The 58 second video by See Hua Daily captured the woman crying and begging for someone to help her. She could also be heard asking about who was going to take care of her 9 children if she dies.
Sympathy from netizens poured in the comments section, saying that one should not judge her harshly for having to resort to selling drugs. Some wondered if she was made a scapegoat.
Others were not so sympathetic, saying that it could just be drama because she was caught.
While some were reminded of their own mothers, if she was put in such a situation.
Be kind, there are no bad people, just bad circumstances. It's best to reserve judgment as no one knows the story behind her desperation.
Reporter's Opinions: No mother in their right mind would resort to selling drugs unless she was utterly desperate. She could also be made a courier without her knowledge because it is easy to smuggle drugs via the fishing industry.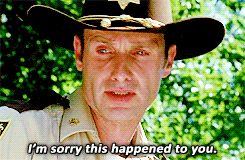 I mean she could have found the packet of drugs in the belly of a fish. She has 9 mouths to feed, even in such desperation, she would have thought about it 3-4 times before even consenting to being a mule.
I understand the ones with a harsh stance against drugs but perhaps, we should all take a moment to reflect upon it. What if we were put in the same situation but we are innocent? Would it still be justice in your eyes or would you cry victim?
There are no inherently bad people, just terrible circumstances. Even if there are, it is a tiny percentage and some of them are actually in respected positions.
Listen to Plan B's Podcast this week!