There is a running joke about how men can sit and stare at a blank wall for 15 minutes, thinking about nothing in particular.
Well, an Indonesian man, Didit, decided to take that on as a challenge, and he recorded himself staring into space for 2 hours and 20 minutes. His video on Youtube received over 847 000 views and over 14 000 comments, asking him the purpose of such a video.
Didit initially had around 1100 subscribers.
However, he received around 17 000 new subscribers ever since he uploaded that video according to Social Blade.
Sobat Miskin Official channel which translates roughly to "your official poor friend" wrote a short paragraph explaining why he decided to create that content.
"2 JAM nggak ngapa-ngapain yah itu dia judul video kali ini ok mungkin saya harus bercerita sedikit tentang alasan Vidio bisa di buat semuanya berawal dari banyak nya desakan dari sebagaian elemen masyarakat Indonesia akhir-akhir ini yang meminta saya untuk membuat content yang mendidik dan mengedukasi untuk anak muda ya udah akhirnya dengan sedikit berat hati dan keterpaksaan saya membuat nya dan BOOM jadilah Vidio ini tapi kalo bicara manfaat atau tidak nya itu semuanya tetep kembali ke kalian jadi pandai lah memfilter yah itu aja pesen saya smg terhibur dan bermanfaat"
"Two hours of doing nothing is the title of this video, maybe I should explain a little why I made this video. I received a request from some Indonesians recently to create an educational and wholesome content for the youths. Whether or not you find this video informative and educational depends on how you perceive it. But remember, this is all for entertainment purposes."
What an interesting clapback. Didit is a content creator whose videos are of food reviews, doing certain challenges and some really interesting food combinations.
Like this one.
I wonder if that will give you wings.
Luahan Wartawan: That is the most passive aggressive clapback I have ever seen but it's also quite creative.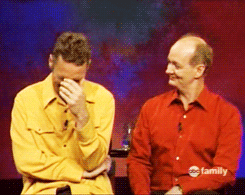 Russell Peters once said that men can literally stare into a blank wall while thinking of nothing.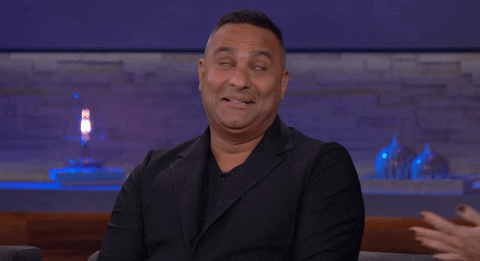 But the way Didit's video went viral for literally doing nothing shows that society's idea of what's funny and noteworthy can be extremely random today.
Now is that the future of content creating then? You may have a theme, but you don't really adhere to it if you want maximum views.
What do you think?
Join komuniti Plan B di Instagram | Facebook | Twitter | Telegram