Foodpanda Malaysia is facing backlash from netizens when small-time vendors revealed how much they earn after deducting various charges from the food app. In a video that went viral on Twitter, a woman aired her grievances about the amount she earned in a week  as well as the late payments from Foodpanda MY.
sebenarnya kapitalis @foodpanda_my ni bukan tindas rider je, kezaliman depa ni tindas vendor2 kecik yang kadang2 mak ayah, kita sendiri

dalam video ni, akak ni serahkan keuntungan dia utk bantu asnaf. bayangkan bila foodpanda buat macam ni?

ini thread kezaliman mereka. https://t.co/RMJ7u96ieu pic.twitter.com/ZyPXTRKlCo

— Hzqmhmr (@Haziqmahmur9) December 4, 2021
Fuck @foodpanda_my https://t.co/GyEaeujKcd

— 🏴 (@namilo1312) December 5, 2021
The tweet shared by Haziq Mahmur blew up overnight with over 6.6k retweets. The woman broke down as she lamented her fate and how unfairly Foodpanda MY was treating her.
"It's absurd that my sales amount to RM67-70 weekly. I'm not doing this to get rich, I'm trying to earn an honest living."
According to the woman, she uses her earnings to help those in need.  Due to the late payments, she can't even pay her workers or buy groceries.
Samudera.my, a Malaysian online editorial did a little expose of Foodpanda MY on their site. Allegedly, Foodpanda MY charges a hefty 35% commission for small vendors, almost twice the 20% for fast food chains.
"By charging us small time vendors a hefty 35% commission, it is discrimination against us. We cannot absorb the 35%."
The promotions and discounts for items offered are also put up without the vendors' knowledge.
"I was shocked to see the discounted prices because we did not agree to it and we have to bear the price difference."
Netizens were outraged and called for a boycott of Foodpanda MY.
one reason i stopped using foodpanda @foodpanda_my ..you guys sre evil ™ https://t.co/tsjYtyfAxA

— GameSky (@PusakHeetam) December 5, 2021
Unsubscribing @foodpanda_my https://t.co/BLCtxXKLQw

— jay⭕ar⭕ay 🈹 (@jay_ar_ay) December 5, 2021
Im gonna rate no star and start uninstall fp https://t.co/aR6dIIecki

— tqahapi🦋 (@Tqhsabri) December 5, 2021
The gig economy is meant to help those who are jobless especially in the pandemic. It is not a free pass for companies to take advantage of them.
The gig economy is a scam and unsustainable. Unfortunately those desperate for money are looped into the cycle https://t.co/e7iN8oRoPm

— Isle of Cork🇲🇾🇦🇱 (@__ahan___) December 5, 2021
The issue of exorbitant onboarding fees and commission charges is not new for Malaysia and Singapore. Earlier this year, there were countless reports of small time vendors complaining about the charges they faced when using the delivery platforms.
A recent complaint posted on Complaint Singapore also highlighted the various fees charged by Foodpanda as compared to Grab food. They are benefiting from both vendors and consumers.
As consumers, netizens were aware of the various fees charged to them by delivery platforms and advised others to be wary prior to ordering.
Reporter's Opinions: Well, what the fuck, Foodpanda? Yeah I get it, monetizing and continuity is the purpose of a business but really?! You should be profiting off the bigger corporations, not your riders and small time vendors.
Maybe in Singapore, it's different because of the laws and how seriously it is enforced here. But even then, there are reports of small-time vendors raising their concerns over the exorbitant charges especially during the various stages of CB.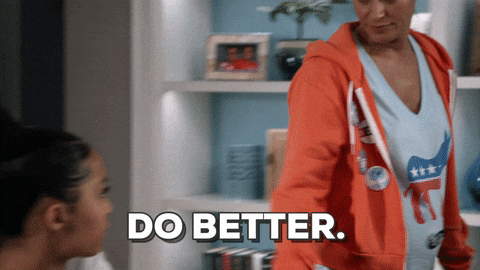 I remember ordering Jollibee on Foodpanda for pick up. 5 minutes before the order was completed, it was canceled. For no fucking reason. I was refunded but my family was already hungry. The hassle of finding another Jollibee outlet to use the Foodpanda credits was annoying. I wonder if they were penalized like small time vendors would have been…
Not only Foodpanda, I've heard of the other platforms being guilty of such despicable practices. The green one is known for suspending riders over stupid reasons like cancelling orders or rejecting orders due to areas to be delivered at. For example, a rider could be in the CBD area and they are required to send orders to Bukit Merah on a bicycle or e-bike. Yeah, does that make sense?
Just because you're instrumental in creating jobs for these people it does not mean that you should take advantage of them. Do better.
Listen to Plan B's Podcast this week! 
Follow Plan B's Social Media: Facebook | Instagram | Twitter | Telegram | Spotify | Youtube