Janna Nick sejak kebelakangan ini menjadi target kecaman warganet dan beliau meluahkan perasaannya yang lelah dalam sebuah IG video yang dimuat naikkan beberapa jam yang lalu.
Dengan air mata yang berlinangan, Janna menganggap dirinya sebagai gagal dalam video tersebut. Beliau mengakui terlalu bekerja keras dan berasa letih secara fizikal. Tetapi otaknya senantiasa berfikir tentang kerja untuk mencari rezeki yang halal buat menampung keluarganya.
"Bukan soal saya benci karier atau kehidupan bekerja. Saya suka bekerja, tak boleh tak bekerja. Jadual saya padat sehingga hujung tahun ini. Badan saya sangat penat, tapi otak saya tidak begitu."
Janna Nick juga menyatakan beliau hanya inginkan kehidupan yang normal dimana tiada siapa yang mengenalinya di luar sana.
Beliau juga akui keletihan apabila terpaksa berpura-pura untuk menjadi 'Janna Nick' yang gembira dan mempunyai kehidupan yang sempurna.
Rakan-rakan seperjuangan memberinya semangat di ruang komen.
Afdlin Shauki turut menyatakan bahawa Janna sedang melalui "burnout".
Umie Aida memberi peringatan yang Janna amat memerlukan dalam keadaannya sekarang.
Peminat juga turut hadir untuk memberi kata-kata perangsang buat Janna.
Semoga Allah mempermudahkan segala urusan ya Janna.
Luahan Wartawan: She's been through a lot at a young age. It's not easy to be in the limelight for her age.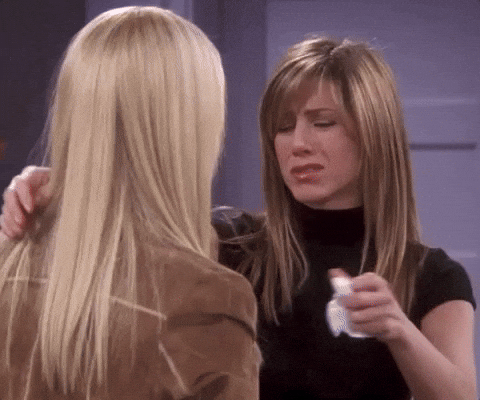 Kadang-kadang memang mulut dia takde insurance but is that a reason to be nasty to her? Maybe she didn't mention that her burnout is due to tohmahan orang ramai but it is definitely a contributing factor.
Honestly, people can be assholes. There is this sense of entitlement where every Tom, Ahmad and Bedah believes that they have a say in everything a celebrity does simply because their lives are out in the public, therefore public property.
No. It doesn't work that way.
The fucking irony is that the more connected we are, the more disconnected we are from our humanity.
Podcast Plan B minggu ini!
Join Plan B's Community: Facebook | Instagram | Twitter | Telegram | Spotify