Forrest Li, 43, CEO of Sea Ltd, the company that owns Shopee is the richest man in Singapore with a net worth of $26.6 billion as reported by Bloomberg Billionaire index. He is in the top 100 list of rich men with the likes of Elon Musk and Jeff Bezos.
Yahoo Finance reported that Sea Ltd's shares grew a whopping 650% since the Covid 19 pandemic hit our shores.
Shopee has also overtaken Lazada in terms of application downloads as reported by TechWire Asia.
Netizens had mixed views in the comments section. Some were saying that the only reason he's rich is due to the pandemic spending.
Puns are entertaining…
Someone please help this poor soul.
Some were wondering why Li didn't buy Ronaldo for our local team instead of Diego.
While others appreciated Li's business acumen where he chose to base his company in a country that would allow for growth especially in the commerce industry.
This is a legit complaint because the jingle is annoying.
Sea Ltd started as a gaming company, Garena in 2009 and launched Shopee in 2015.
With over 33 000 employees, Sea Ltd is the biggest conglomerate in Southeast Asia valued at $161 million, with names like Garena, Shopee and Sea Money under its belt. Sea Ltd is also listed on the New York stock exchange, one of the few Singapore based companies to be in the big leagues.
They also own Lion City Sailors FC (formerly Home United FC), a football club in Singapore.
Coming from humble beginnings, Forrest Li is a naturalized Singapore Citizen who arrived here 15 years ago with $100k worth of loans over his head. Leveraging on asset-light technology and intellectual property, Li rose to his current billionaire status by using his tech background and business acumen.
He was named Singapore Businessman of the year in Nov 2020 and Sea Ltd was awarded licence by the Monetary Authority of Singapore to operate a digital full bank here. Thus began his foray into the Fintech industry.
Li also sits on the NUS Board of Trustees after a $50 million donation towards research and education in its computing school.
Reporter's Opinion: 26 billion eyyy, that's enough money for atleast 20 generations down the road.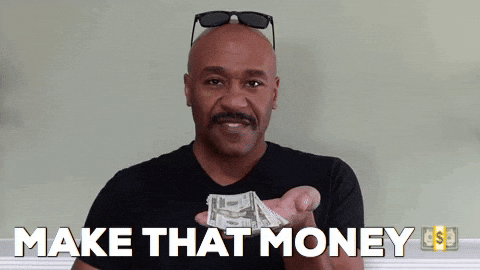 With that money, why didn't you buy CR7? The man ain't cheap for you to bring it as an ambassador for that annoying jingle.
Or maybe buy Arsenal over? Help a team in dire need.
But what is it about China born entrepreneurs and their brains that seems to be able to find a niche to exploit in the tech and commerce industry? We cannot compare them to Bezos or Musk because these two are in a league of their own, with start up funds injected into their ventures.
Jack Ma had his run in the commerce industry, he is still a formidable giant but he will become the cause of his undoing due to his controversial and rather inhumane views on working everyone to the bone.
Look at Secret Lab, Grab and even Foodpanda. These people found a niche and they exploited it to the point where they became household names for their industry.
Listen to Plan B's Podcast this week!