The pandemic exposed the flaws in the healthcare system as more frontline workers are airing their grievances online. A recent post made by the sister-in-law of an SCDF personnel went viral as she exposed how ambulances are now being deployed to cover almost all areas out of their region.
She mentioned that her brother-in-law was made to attend a call in Woodlands despite being stationed in the Central region. It is definitely a cause for concern as it shows the lack of ambulances in the various regions probably due to a surge of emergency calls.
Other emergency medical services (EMS) staff reached out to share their experiences anonymously, corroborating the fact that they are now made to attend islandwide calls.
They also mentioned that while some of the cases are serious cases, there are those who misuse the emergency hotline services simply because they were "following" MOH directives.
In an exclusive interview with our Plan B reporter, Jimmy (not his real name), a trained firefighter and medic, shares his own experience from the ground.
THE RECENT VIRAL EXPOSED THAT EVEN EMS STAFF ARE AFFECTED BY THE CURRENT WAVE. WHEN DID IT START HAPPENING?
Jimmy: It's been happening since after Chinese New Year. I'm on a bike so I have been deployed together with ambulances from Central and even Northern areas. It is safe to say that all stations right now are going through the same thing where they are being deployed islandwide to attend to emergency cases.
Once they are out, they will be deployed islandwide and won't be going back to their base station till their shift is over.
WAS THUS THE NORM OR RECENT DEVELOPMENT? 
Jimmy: Like I mentioned, this is not new. We saw this during the last wave which was in the later quarter of 2021. The situation is dire now due to the sheer volume of calls this time around. The health-care system is taxed and
it does not help that MOH is giving the public a false sense of security and expectation with how the current wave is being managed. 
With more healthcare workers being infected now, we are feeling the manpower crunch.
It should not take leaked photos of the various A&E departments for the public to realise that hospitals across the country are severely in need of help. Overwhelmed emergency departments have always been an issue even prior to Covid. The pandemic merely escalated the situation, exposing the manpower crunch and how people have been abusing the EMS system over the years.
WHAT IS THE NATURE OF THE CALLS THAT EMS RECEIVE? ARE THEY MOSTLY REAL EMERGENCY CALLS OR ARE THERE STILL THOSE WHO ABUSE THE EMS SYSTEM?
Jimmy: Honestly, I would say that serious cases are on the rise. We do receive calls for serious cases. However, for every serious case there are 3 less serious ones which are usually covid positive cases with little to no symptoms. 
Due to the crunch, the average waiting time for an ambulance to arrive now would be 10-15 minutes as compared to 10 minutes or less previously.
ARE YOU BEING CALLED BACK DURING YOUR OFF DAYS OR MCs TO SUPPORT YOUR STATIONS AS A RESULT OF THE MANPOWER CRUNCH? 
Jimmy: For myself, I am under the fire department but I do attend medical calls on bike, especially the more life threatening ones. We are not called back during our off days but there has been a leave freeze.
We can't apply for leaves unless it is urgent.
We haven't been asked to come back if we're on MC but it's been emphasised that we take care of our health though. But if it comes down to that, there is a possibility that non-covid cases may be asked to come back despite their MCs.
ARE THERE ANY RESIGNATIONS THUS FAR? 
Jimmy: Recently 2 colleagues just resigned since June last year. It may not seem like much but it's still significant for us as we are smaller than hospitals. 
The pandemic just exposes how badly the essential workers are being treated and managed. Honestly this wouldn't be a big issue if we had actual unions with strong labour protection.
For us in SCDF, we have no OT as we are in civil service. For the ambulance side, which is already under strain, are doing collapsed shifts now. Their 4 rotating shifts are now collapsed into 3 which means instead of 2 days, 2 off days, 2 nights, they're doing 3 days, 1 day off and 3 nights. They are already doing OT due to the collapsed shifts.
CAN THE OT HOURS BE CLAIMED IN OTHER WAYS?
Jimmy: Before the pandemic, yes. We were able to claim OT hours as off-in-lieu or time off. Now, no.
WHAT DO YOU THINK CAN BE DONE TO HELP EASE THE BURDEN FOR THE EMS?
Jimmy: Honestly, increasing the number of ambulances and medics won't help as much when there are people who are still abusing the system. If they cannot be firm with people who call in for the mildest of symptoms, the emergency services and departments will continue to be flooded.
In my opinion, the situation wasn't managed properly from the start. It seems like the country is going to open up regardless of the current wave and it gives the wrong impression to the public who may think that the covid situation is under control when it's not. 
Even GPs are overwhelmed now, judging by the various social media postings. With Covid, there is the added pressure of ensuring that symptoms are not under diagnosed.
With the current situation, it takes longer for people with pre-existing conditions to get fast access to medical care. Since the start of the wave, I've seen at least 2 cardiac arrest cases per duty when it was one every 2 or 3 duties previously.
Jimmy isn't the only one who shared his experience. Some SCDF staff reached out to sgnightingales Instagram to share their own experiences dealing with the current situation in EMS.
Civil servants are not covered by the employment act. Their terms and conditions of employment will be according to the specific employment contract.
It is unfair to treat them as such because they are still frontline workers who face significant risks when they attend to calls.
In an article published by The Straits Times on Feb 22, Manpower Minister Tan See Leng said that employers should not request medical certificates from workers who test positive for Covid-19 in an attempt to relieve the strain on the healthcare system.
He also mentioned that employers and HR departments should familiarise themselves with the current Covid-19 protocols and excuse employees who are infected from returning to their workplaces for the period required.
Perhaps the move will help lessen the burden on the healthcare industry as lesser people, especially those who have mild to no symptoms, won't have to go to clinics and hospitals to get medical certificates for being Covid-19 positive.
The current surge in calls and visits to the emergency departments is rather concerning especially when most of these aren't life threatening cases. The time it takes for healthcare workers to deal with such cases could be spent on the patients who are in dire need of medical attention.
Reporter's Opinions: The healthcare system is dying under the constant strain of manpower crunch, high rates of infections, and of course, the inconsiderate entitled fuckers who think that the world revolves around them.
Singapore has a world class emergency medical system and if they are affected, it is a cause for concern. In the world of emergency services, every minute is crucial. It is the difference between someone living and dying.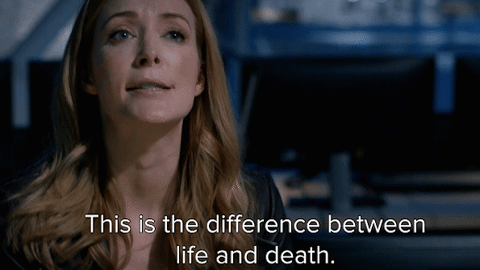 If people keep on abusing the system and continue being a nuisance, there will be those who are in actual dire need of medical attention that will suffer as a consequence.
I understand that people may panic when they test positive or when they present with symptoms but there are updated protocols online. Do a search before you decide to call emergency hotlines.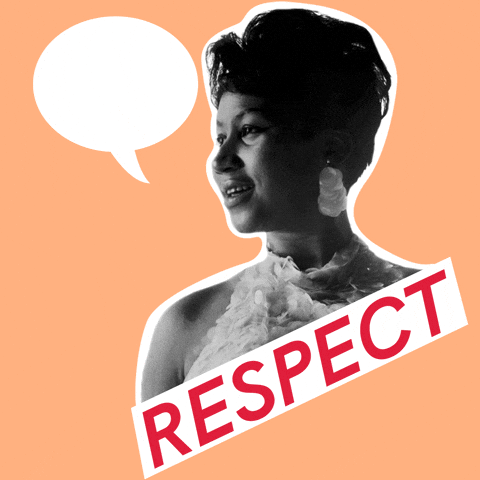 Treat frontline workers with respect and dignity. They include your healthcare workers, the EMTs, and teachers to name a few. They take care of everyone because it is part of their jobs but who is looking out for them when they fall ill due to the virus?
Without them, no one is going to take care of your medical needs.
I wonder what's next. Are those in the pre-school sector going to bring up the issues they're facing due to the 'rona?
Listen to Plan B's Podcast this week!