Elon Musk had a taste of this region's favourite coffee sweet, Kopiko, after being gifted with it after a meeting with Indonesia's coordinating Maritime Affairs and Investment Minister Luhut Pandjaitan.
Elon and Luhut had a meeting in the US to discuss Tesla's possible investment in nickel rich Indonesia. Indonesia's aim is to convince Tesla to process nickel as a raw material for electric vehicle battery cells.
Elon was gifted a pack of Kopiko and he gave his stamp of approval by saying, "Pretty good, yeah."
His approval sent Mayora Indah, the owner of Kopiko, stocks to an instant high, increasing over 7.35% on Tuesday. The price increased to IDR 1780 (SGD0.17) from IDR 1750 (SGD0.15). But it eventually went down to IDR 1730, probably due to people capitalising on the sharp gain.
Netizens were delighted by Elon's stamp of approval, saying that it will send the stocks to the moon.
One suggested that he buys over Netflix instead.
Some mentioned that the candy is legendary as it is a childhood favourite.

Well, the man has money and if he thinks it's a wise investment, he would buy Kopiko's shares

But perhaps the happiest person was the brains behind the branding of Kopiko, Subiakto Priosoedarsono.
"I never expected that the idea I pitched in 1986 would be eaten by the richest person on earth." –Subiakto
Perhaps the next thing Elon Musk can try is childhood favourites from Singapore like Pola snacks or ice gem biscuits.
Reporter's Opinions: Kopiko is an iconic coffee sweet that introduced most of us to the taste of coffee in childhood. Personally, as an adult, I don't really enjoy it as much but it is nostalgic when I do have it sometimes. 
Well, if Elon Musk decides that Kopiko is a worthy investment, he may even send it to the moon. Literally.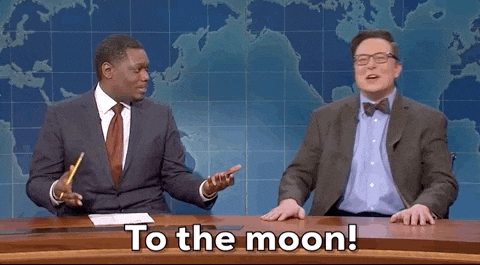 Listen to Plan B's Podcast this week! 
Follow Plan B's Social Media: Facebook | Instagram | Twitter | Telegram | Spotify | Youtube