Siapa kata Hari Raya ini tak boleh ada Dikir Barat?
Walaupun dalam keadaan pemutus jangkitan (CB), hal ini berjaya diadakan di 'Wajik dan Dodol'.
Menerusi kaedah Zoom, kumpulan Dikir Barat setempat Durbar Dua membersembahkan lagu dikir klasik, 'Di Pinggiran Aidilfitri', bersama Raja Razie sebagai Tok Juaranya.
Juara Mega Perdana dua tahun berturut-turut hokeh. Dari penyanyi, sampai musicians to pendikir semua ada class. Kau? Balik-balik contact yang sama. Eheh terkutuk pulak. Allah…
Susulan persembahan penuh gah itu, para penonton 'Wajik dan Dodol' — sama ada penggiat dikir atau sebaliknya — mencurahkan perasaan mereka melalui Instagram Story.
Sorry. Next time Zoom kita try not to block your hubby okay, Shanas?
Dalam pada itu, jumlah tontonan serentak juga melonjak ke 8.4 ribu, mengakhiri livestream tersebut on a high.
Akan tetapi, bilangan penonton mungkin lebih tinggi daripada apa yang dicatatkan di Facebook kerana ramai penonton menyaksikan livestream tersebut di televisyen bersama keluarga.
Misal kata daripada 8.4 ribu, 6 ribu tonton di televisyen bersama dua lagi ahli keluarga.
(6000 x 3) + (8400-6000) = 20,400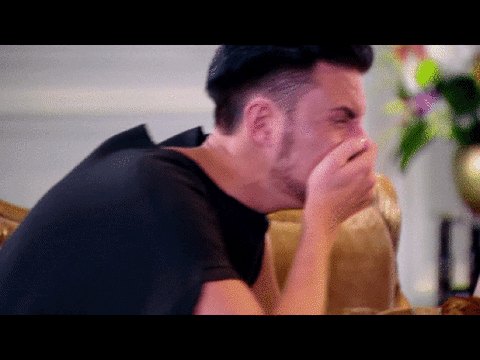 At least 20,400 concurrent views ?
Dan setakat 8 pagi (26 Mei), 'Wajik dan Dodol' telah menjana 209 ribu tontonan, 4.9 ribu kongsian dan 17 ribu komen.
Hey! Gila babz!
Untuk saksikan 'Wajik dan Dodol', tekan lingkaran di bawah:
Posted by OKLETSGO on Saturday, May 23, 2020
Tontonlah bersama anak-anak dan ibu bapa anda. Content kali ini PG.
Baca bahagian satu overview 'Wajik dan Dodol' di sini:
Ramli Sarip: "Saya tidak pernah lalui konsep sebegini. Rugged!"
Luahan wartawan: Wartawan rindu berdikir. Tapi wartawan tak sanggup buat benda tanpa bayaran ahakz. Sorry lah, wartawan money minded. Mana-mana group perempuan yang bayar members untuk datang training, PM tepi. Aku turun.
Anyway, thanks uolls sebab tengok Wajik dan Dodol. Korang doa lah banyak-banyak COVID-19 cepat-cepat hilang so next year boleh bikin live kat Stadium pulak.
Jangan cakap Durbar, satu serumpun kita boleh invite. Dah jadi comp. Eheh.
Join komuniti Plan B di Instagram | Facebook | Twitter | Telegram