The love a parent has for their child is unconditional and children cannot repay them how hard they try. However, every effort to put a smile on the parents' faces counts, from buying them their favourite food to getting them something they've been eyeing for ages.
A recent Tiktok where a son bought an expensive guitar as a birthday gift for his father went viral. It captured the tender hearts of netizens as they got emotional over the father's reaction.
Zulfaliq along with his 3 sisters shared funds to gift their father a limited edition John Petrucci Majesty Monarchy 6 Black Knight guitar for his birthday last year. Retailing at $4500, it wasn't just any guitar.
Our reporter got down to talking with Zul to find out more about the significance of the guitar for his father.
SO WHY THE GUITAR?
My father is a long time fan of John Petrucci from Dream Theatre. He also dabbled in the rock scene locally, playing for leisure from time to time.
My father is a simple man. He runs his own buildings consultancy firm where he will review the safety of buildings in Singapore.
So he's been eyeing the guitar designed by John Pertrucci for the longest time, since he was young. However, he has always prioritized the family first. He rather spends it on us than himself because he values the moments shared with the family.
FULFILLING THE DREAM
There was a time when he almost had the money to buy the guitar but he decided to use it on the family instead.
So my sisters and I, we decided to do something special for him on his birthday and somehow fulfil his dream.
We split the cost and I managed to get in contact with a local seller that still had the guitar in stock.
THE REACTION
We wanted to surprise him so initially all I passed him was the Dream Theatre T-shirt and he was more than happy to receive that as a gift.
However the moment I unveiled the guitar case, his expression changed from shocked to emotional because he knew exactly what guitar was in that case.
He knew how much the guitar costs and how elusive it is considering that it's a limited edition merchandise.
It was an emotional moment for all of us and we all teared up at our father's reaction.
Netizens were moved by Zul's gesture for his father and left heartwarming comments.
Only a music fan would understand the significance of such merchandise.
Some shared their bittersweet experience with an estranged parent.
Most prayed for him and his family.
THE HISTORY OF THE GUITAR
John Petrucci is best known as the guitarist, producer, lyricist and founding member of the two-time Grammy nominated progressive metal band Dream Theater. Launched in 2018, the Majesty series is part of John Petrucci's designer collection. A quick search online shows that the 2018 version of the guitar is mostly out of stock on most official retailers sites.
Reporter's Opinions: There is not much money wise we can do as children to repay our parents because their sacrifices for us are priceless.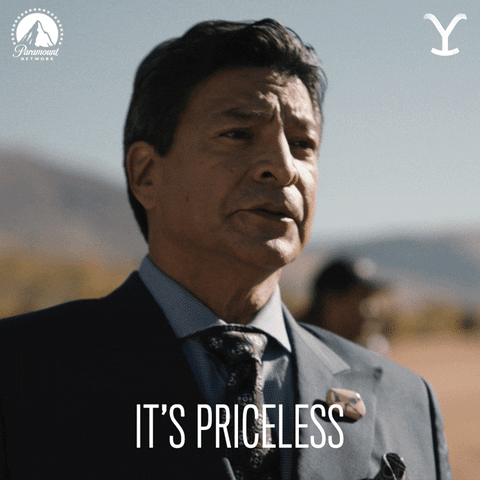 However, to be able to fulfil a small dream of theirs, now that satisfaction is something money cannot buy.
The best of you are those who are good to your family and kindness begins at home.
Listen to Plan B's Podcast this week!