A farmer in Turkey decided to use high tech headgear to improve the milk yield from his cows that are bred in captivity. Izzet Kocak claims that the move is paying off as he's seeing a significant increase in his cows' milk production from 22 litres to 27 litres a day.
"They are watching a green pasture and it gives them an emotional boost. They are less stressed," – Izzet Kocak
❝İşletmemizdeki ineklerden günlük ortalama 22 litre süt alıyoruz. Sanal gerçeklik gözlüğü taktığım 2 ineğin süt ortalaması 27 litreye kadar çıktı❞

🐮🐄 İneklere sanal gerçeklikle yeşil çayırları izleterek süt üretimini artırmayı hedefliyor https://t.co/YDI2lUmqBT pic.twitter.com/Zz5tPEVuHM

— ANADOLU AJANSI (@anadoluajansi) January 6, 2022
Izzet has been in the cattle business since 2018 in the central Turkish province of Aksaray. He's been ambitiously working on improving the milk yield from his 180 cattle. 
According to Izzet, he previously tried to use classical music to soothe his cows but he preferred using the VR headsets as it impressed him with how quickly it worked.
Netizens were both impressed and concerned by the impact of the VR goggles on the cows.
❝ We get an average of 22 liters of milk per day from the cows in our farm. The milk average of the 2 cows I wore virtual reality glasses was up to 27 liters ❞

🐮It aims to increase milk production by making the cows watch green meadows with virtual reality!#MetaVerse 🤯 https://t.co/Palo75gzvE

— Ara (@__Ara7__) January 8, 2022
There are always pros and cons to mixing technology and biology.
there's always pros & cons, I disagree with this, animal has their own verse#metaverse #milkverse #animalverse https://t.co/B96Xvv0kwP

— Sudjud Dartanto (@heyyjudd) January 8, 2022
Metaverse is the new Matrix.
Metaverse will not be only for humans. Even animals 🤯 https://t.co/TgjI9Vh0ZV

— drift_NFT (@drift_trades) January 8, 2022
Some mentioned that it was an act of exploitation.
The lengths animal exploiters go to, instead of just stopping the exploitation. Now they are giving cows virtual reality headsets to make them believe they are outside, just so they produce more milk. #dairyisscary #GoVegan #Veganuary2022 #Veganuary https://t.co/bXRwWyZd8T

— salo 🌱 (@OezlemSandra) January 7, 2022
And here we have quite the opportunist.
I guess we are not that early anymore 😂
If any of you have any cows & want to increase their milk production, you can use my @nftworldsNFT 🤣 https://t.co/8ATbD1tJyw

— Whisky Bath 🥃 (@whiskybath) January 7, 2022
"We are looking for alternative ways to boost the yields as the feed, hay prices increase. I heard they were using these headsets in Russia and decided to try it here. I observed them for ten days and found out that both the quality and amount of the milk increased," – Izzet for Anadolu Agency
The study was first conducted in Moscow where cattles were fitted with a custom made VR headset showing a unique summer field simulation program. Moscow's Ministry of Agriculture and Food cited research that showed a link between cows' emotional experience and it's milk yield.
The headsets were used to reduce the anxiety the cows faced
"Examples of dairy farms from different countries show that in a calm atmosphere, the quantity, and sometimes the quality, of milk increases markedly," – Spokesperson from the Ministry, quoted on BBC news.
VR for animals research has been done for quite some time now. Researchers from Germany and Austria developed technology that places certain animals in VR systems which allows the animals to roam freely for them to study and understand their social interactions and behaviours.
The technology is believed to be able to show how animals learn their environment and the impact it has on them. 
It was first used on lab mice, zebra fish and fruit flies. Initially, the research was done to test the efficacy of anti-anxiety drugs produced by pharmaceutical companies.
Reporter's Opinions: The environment has a big impact on the living organisms that live in it. 
Animals bred in captivity can be depressed especially when the simulated habitat is nothing like their natural habitat.
But it's interesting to note that VR technology has the same relaxing effect on animals the way it does on humans. Only difference is we use VR to escape the reality we're living in.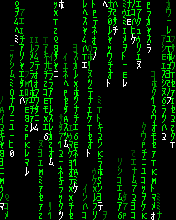 It does feel like the Matrix all over again. It inspires both awe and fear to be honest.
Listen to Plan B's Podcast this week! 
Follow Plan B's Social Media: Facebook | Instagram | Twitter | Telegram | Spotify | Youtube