Twitterati went onto the offensive when a video call meeting between AirAsia and GoJek Thailand was leaked online. AirAsia Thailand CEO, Tassapon Bijleveld, was accused of bullying when he dropped the f-bomb at the female staff who was taking her time to collect her thoughts.
1. @airasia is taking on @gojekthailand (on-demand multi-service platform)'s business in Thailand. In a video call, President (@airasia Digital) @aireenomar, CEO TonyF appear to smile when leader @tassapon uses profanity and bullies an @airasia Digital venture (Teleport) staff. pic.twitter.com/9R3JZ2ydAX

— 🏴🏴Nick🏴🏴🍥 (@Nicholas_Gomez) July 25, 2021
In the video, Tippayavut Kovanthanakul was flustered when Tassapon Bijleveld, CEO of AirAsia Thailand asked her,
"What's your question, cmon, don't talk alot."
She tried to compose herself but before she could ask the question, she was once again cut by Tassapon's impatience.
"What's your fucking question?"
The full video in question was posted on a reddit thread, highlighting the alleged bullying by both CEOs in the video towards the staff.
Airasia Thai boss being rude to staff during townhall from malaysia
Tassapon continued being rude in the video later on when Tippayavut tried to repeat the question to Tony Fernandes, CEO of AirAsia group.
"Shut up, I already know the question."
Tony commended Tippayavut for being able to handle Tassapon's rudeness and went on to address the question that was raised.
The comments section was filled with outrage at how Tassapon and Tony handled the situation.
Harassment should not be disguised as jokes, it creates a toxic and misogynistic environment for women.
Workplace abuse is no joke. Prime example in this video. The poor women was all confident in the beginning. In a split second she started stuttering and the rest are simply laughing. Sickening. @airasia what's up? Bad service, bad working environment. Everything bad la ah https://t.co/yhq0HK8f1s

— 𝙷𝚖𝚖 𝚜𝚊𝚒𝚍 𝙿𝚘𝚖𝙿𝚘𝚖 🏴 (@jesminkaurr) July 26, 2021
One can only imagine.
Holy shit. If they're doing this on a recorded zoom call, imagine what goes on behind the scenes. https://t.co/pfUM61FOqF

— Az 🏴 (@yetunknown) July 26, 2021
Tengku Nurul Sofia took to Twitter to school the offending CEOs on the etiquette of communication with staff.
AirAsia issued an apology for the behavior displayed by Tassapon to their staff on Facebook two weeks after the townhall happened.
AirAsia Digital acquired GoJek Thailand recently where the latter will gain shareholdership in the AirAsia super app. The partnership will enable airasia super app to leverage on the ecosystem of riders, merchants and customers as well as adding in new offerings like groceries and beauty items.
Reporter's Opinions: Where do I begin with this clusterfuck?
While I understand the frustration of watching someone fumbling when trying to ask a question, there is a better way to deal with that. It's usually nerves or unpreparedness. You can always ask them to focus on you and list down the points in the question that needs to be asked.
The rudeness is uncalled for. The big boss's casual misogyny is also unsavoury. How can you imply that your staff or vendor will deliver a better performance when you send a Thai woman to him? Especially after you answered the question from a Thai woman.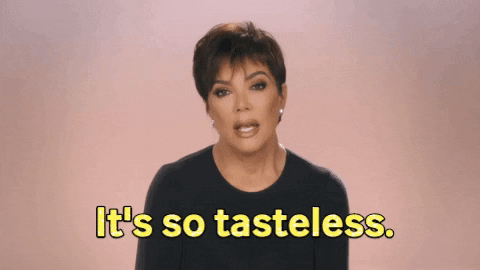 That is just tasteless.
Listen to Plan B's Podcast this week!